Microfinance
Casestudy VietED_Microcredit for Mothers Foundation
Mrs. Nguyen Thi Lan, Lai Bo village, Tay Dang town, Ba Vi, Hanoi is a regular member of Ba Vi VietED Foundation, Mrs. Lan's family has 5 members, the eldest child has graduated from university, and the younger one is in kindergarten.
In 2018 she had a third child and had to stay at home to take care of the children, the family's expenditure mainly depended on her husband's small salary, making life even harder. When the child is grown up, they discuss loans to raise livestock in order to increase their income and reduce the burden on their husbands.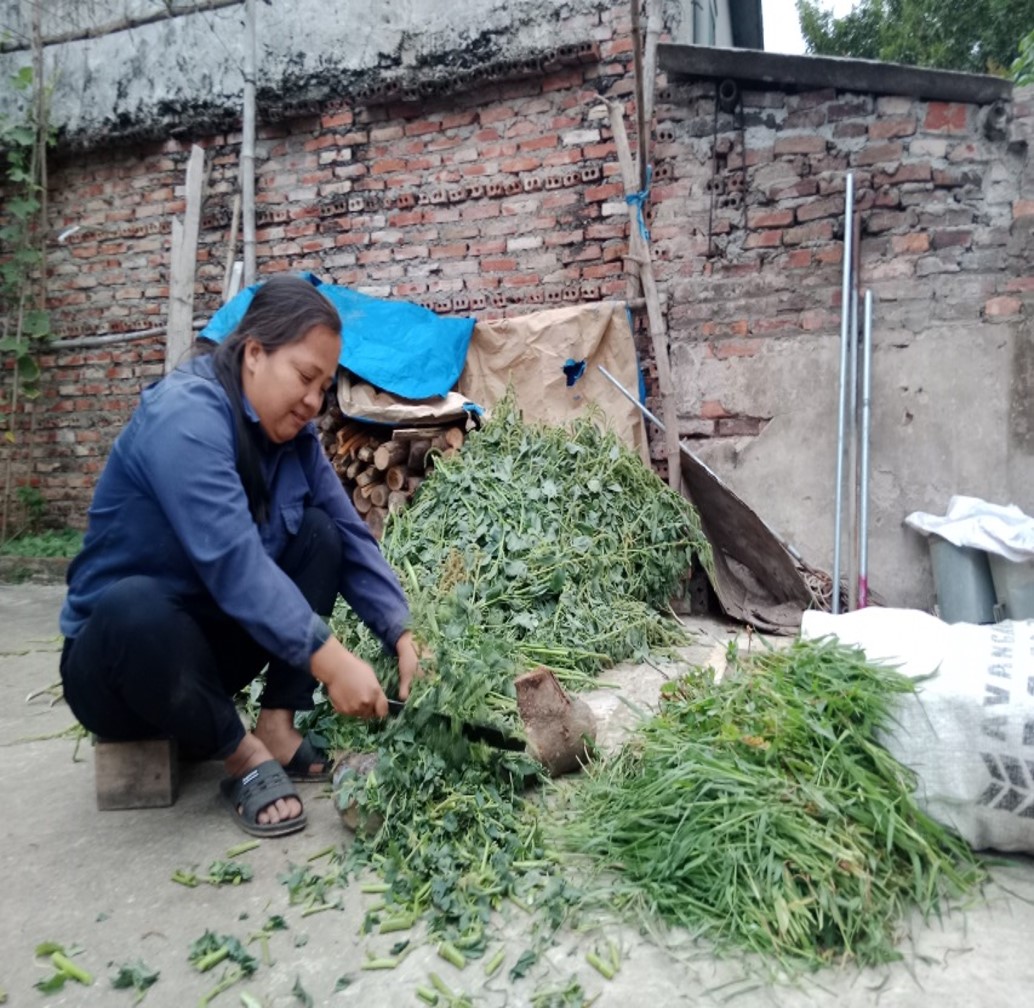 In 2021, the family started borrowing from the Fund with an initial capital of 8 million VND and the family's savings to buy an adult cow. In the third cycle, the loan amount was increased. Currently, the number of breeding cows has also increased to 2, both have also provided income from reproduction. The money that comes from raising livestock partly pays for her children's education, the rest covers her daily life. Thanks to livestock raising, her family has an additional source of income, life is also less difficult.
Mrs. Lan said: "Although life is still difficult, I have a plan to build more barns in the near future to increase the number of cows to ensure her working day."
Sharing about her aspirations for the future, she envisions abundant health and seamless reproduction for her cows, while also hoping for stable prices and her children's diligent pursuit of education, which is her own happiness. Apart from her responsibilities in breeding and caring for the family's work, she actively engages in women's group activities, supporting the disadvantaged members of her village.