On November 30, 2018, the representative of Rabobank – Mr. Mark Koppejan visited, surveyed and interviewed clients at the VietED branch in Ba Vi district, Hanoi. Mr. Koppejan discussed with the farmers who borrow loans from VietED to have a better understanding about agircultural production of the farmer households, their difficulties and needs to access financial services to improve the family economy and to get out of poverty in the district.
The VietED's staff and Mr. Koppejan met and visited Mrs. Phung Thi Xuan's husbandry and orchard farm in Doai village, Tay Dang commune, Ba Vi district, Hanoi. Currently, Mrs Xuan's family borrows a loan of 25,500,000 VND from the Ba Vi branch to raise cattle, chickens, fish, frogs and grow fruit trees such as papayas to generate income for the family.
On the same day, the team also visited Mrs. Nguyen Thi Pha's family in Lieu Chau village, Phu Chau commune, Ba Vi district, Hanoi. The sources of income of Mrs Pha's family come from raising pigeons, growing apple trees and selling fruits at the local market. To expand and develop her business, Mrs. Pha has also borrowed a loan of 30,400,000 VND from VietED.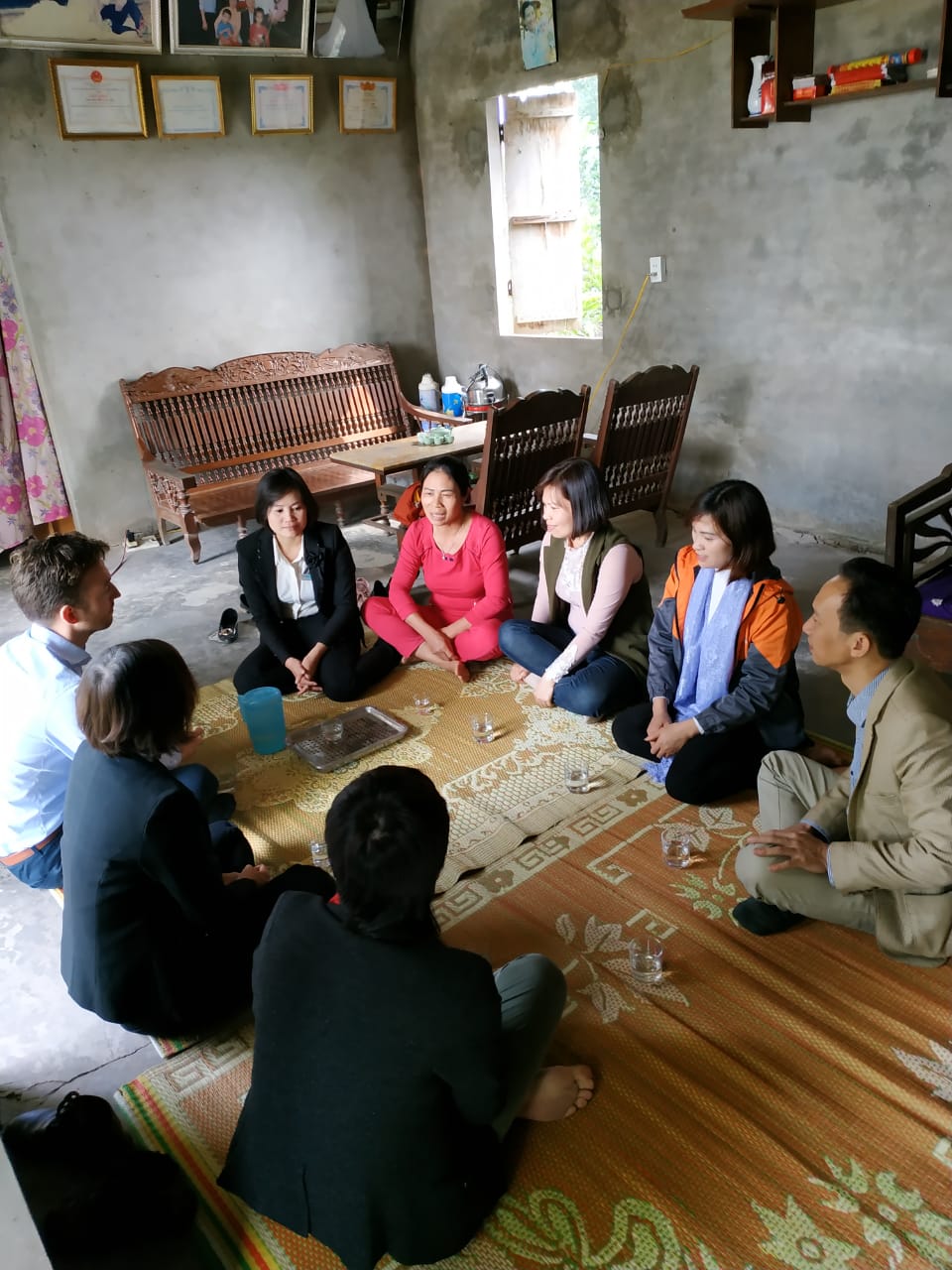 On the field trip to the Ba Vi branch, the Rabbobank's representative expressed his sincere thanks for the warm welcome of VietED's staff and the farmers in Ba Vi district. VietED also appreciates and thanks for the continued support from Rabobank for VietED in providing financial services to the low-income farmer households in rural areas, who face difficulties in accessing to finance. This is our mission to enhance access to financial services for clients to help them increase their incomes and improve their lives. In addition, VietED has a strategy to promote and support the Community Based Enterprises (CBe) owned by farmers in terms of capital, capacity building and market linkages. We hope that we will have the opportunity to cooperate with Rabobank on our journey to develop and strengthen the CBe model.